What's Your Sex and the City Style Profile?
Hello Lovers!
Or so said Carrie Bradshaw as she gazed fondly at some ludicrously high Christian Louboutins in the fourth season of Sex and the City. It may have been a show about love and friendship, but a fierce devotion to fashion was always front and centre.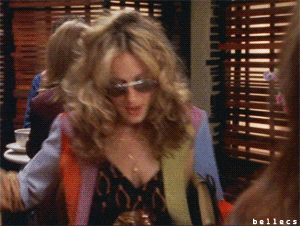 There's been six seasons, two films and a spin-off show. The release of And Just Like That marks over 20 years of Sex and the City, a cultural phenomenon whose influence cannot be underestimated. In fact, when Lovisa was established, it was envisioned as a store where all four women could shop and find accessories for their very different personal styles.  
And just like that, we're asking the age-old question: which sex and the city character are you? What's your style profile? And what aisle should you wonder down at Lovisa?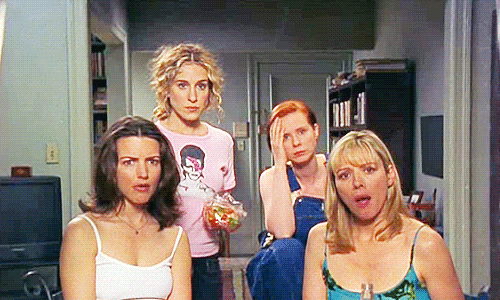 Take the quiz to find out!

1. You're low on cash. Want will you spend your remaining money on?
A) Some cute new accessories!
B) A night out on the town.
C) I'd rather save it.
D) Greasy Takeout.

2. You have an argument with a friend. How do you react?
A) Call to apologise, then immediately ask for advice.
B) Move to London.
C) Storm off in a huff, then pretend it never happened.
D) Clear the air, but deep down you know you're right.

3. What's your go-to accessory?
A) My signature pendant necklace.
B) Statement earrings.
C) I love a headband and pearl combo.
D) My watch.

4. You've gotten engaged. What's your dream ring?
A) Something totally unique, perhaps a black statement stone?
B) Engaged? No thank you.
C) An elegant band with a perfect-cut stone.
D) I'm not bothered, it's just a ring.

5. How would you describe your style?
A) Eclectic and vintage.
B) Big, bold, statement.
C) Classic and refined.
D) Trendy and practical.

6. You've swapped numbers with someone you're interested in. Would you text them first?
A) Probably not, but I might post a cute picture to get their attention.
B) If I can be bothered, but there's always more fish in the sea.
C) Absolutely not! They need to chase me.
D) Of course, why should I wait around?

7. You're having friends over for dinner, what are you cooking?
A) Cooking? I use my oven for storage space.
B) Homemade sushi.
C) A roast with all the trimmings.
D) Takeout from the local restaurant – they know my order by heart.

8. You're going out! Where are you headed?
A) Dinner and drinks.
B) The latest hot spot.
C) The theatre.
D) A film festival.

9. What are you reading right now?
A) I have a subscription to Vogue.
B) Who has time for reading?
C) Something motivational.
D) Historical fiction.

10. What would you consider a wardrobe essential?
A) Impossibly high stilettos.
B) Something fabulous and figure hugging.
C) A tailored dress.
D) A power blazer.

11. What's your handbag of choice?
A) A cute baguette bag.
B) Something unquestionably expensive that says 'I've made it!'
C) A chic mini bag.
D) A tote that fits all the essentials.
 ___________________________________________________________
Mostly As – Hi there, Carrie.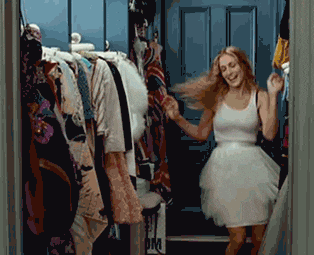 You're a dreamer and a romantic. Your style profile is creative and fun, and you love putting together unlikely combinations that just work. You'll pair polished pearls with heavy gold chains. You'll pin a flower to your lapel. You'll affix one of our OTT cubic zirconia engagement-style rings to a simple chain (it's closer to your heart that way) and you'll rock a giant titanic-style heart-shaped necklace. Because you're not like anyone else, kid.
Mostly Bs – Stop it, Samantha! Or is it Lisa? We can't keep up.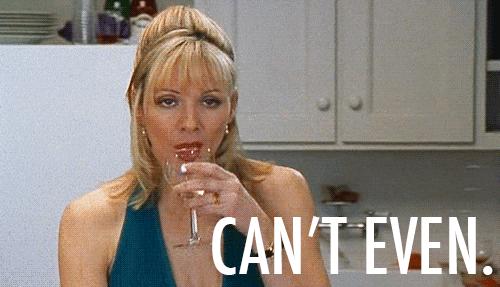 You're a Samantha and you're proud of it! Even when you're not around, you're all anyone can talk about – but you're too fab to do something on someone else's terms. You're loud and unapologetic, with a too-glam-to-give-a-damn style to match. You're all about statement earrings, bold necklaces and loud accessories. You love the 80s and all things gold, and you don't shy away from bold combinations. Hello? Your name is fabulous.

Mostly Cs – Alrighty, Charlotte.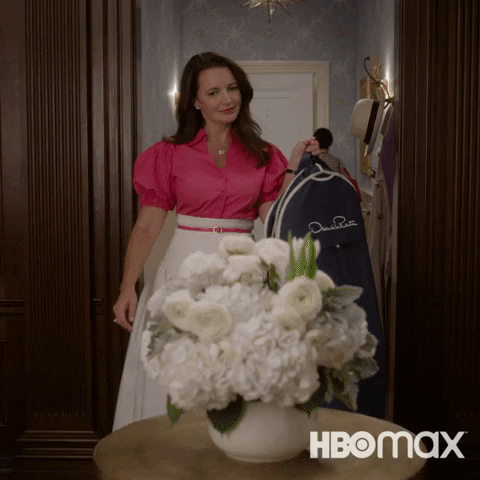 You share an affinity with Manhattan's Park Avenue Princess. You're elegant, refined and organised to a fault. Coordinated colours and classic parings sooth you. You'll opt for sterling silver, stylish pearls, and dainty rose-gold pieces. A hopeless romantic who likes things just so, your timeless style reflects your fondness for things which are simple yet beautiful.

Mostly Ds – Let's get to the point, Miranda.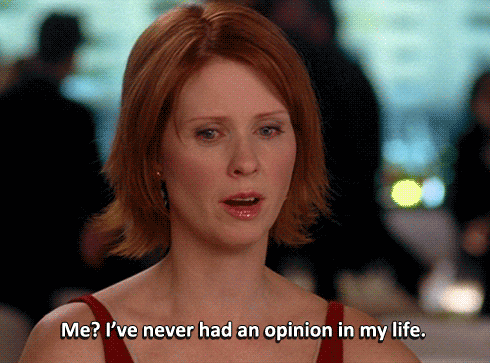 You're a Miranda at heart! Oft underrated, Miranda's style was ahead of its time. Those pink diamond-shaped glasses? The dungarees, the bucket hats? How about the shoulder-padded leather jackets? Miranda was a 2020 dream way back in the late 90s. Just like Miranda, you're a trendsetter, but you're also no nonsense. Practicality is key, and you don't mess around. You like funky pieces which experiment with shape, texture and colour. You have an affinity for mod accessories, and you're a sucker for geometric pieces. You also have a pension for bluntness, but it's all part of your charm.

None of the above?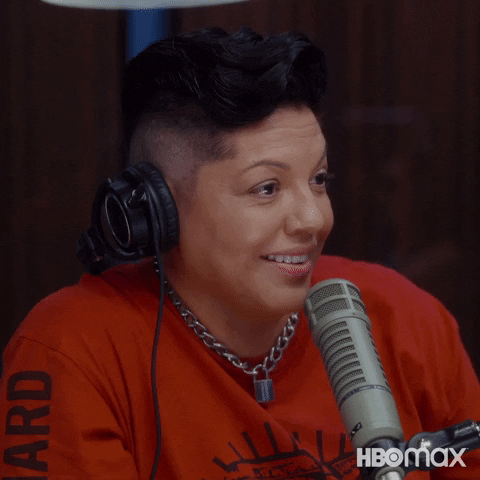 Didn't fit into the prescribed boxes?  
Funnily enough, not everyone does! And Just Like That introduces us to an array of new faces and thus, new stylings. From Che's cute padlock necklace to the beaded bracelets Rose pairs with a couture Oscar de la Renta dress, And Just Like That is all about letting your style shine – whatever it may be!  

And just like that…I couldn't help but wonder if it's time for some retail therapy?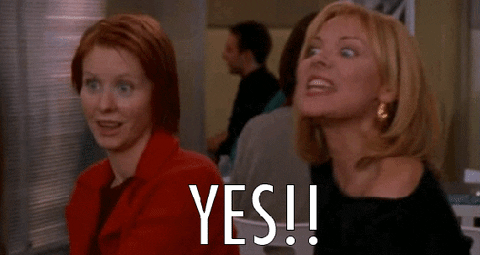 With love,
Lovisa