What's Your Emily in Paris Style Profile?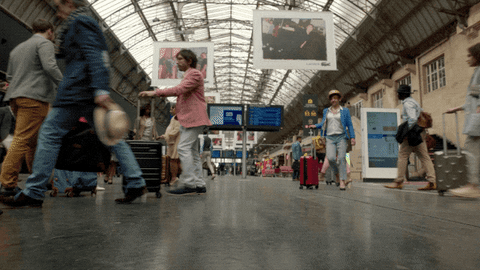 It's late February and Paris Fashion Week is upon us! To celebrate, we've looked to our favourite guilty pleasure binge watch: Emily in Paris. Love it or hate it (let's be honest, for the majority it's a mix of both) the show provided carefree comfort during the pandemic and gave everyone a good excuse to spend the day on the couch.
Emily in Paris also showcases fashion at its most fun – from joyfully tacky to chic and sophisticated and everything in between. Whether we're scrutinising Emily's clashing patterns or admiring Slyvie's laidback office chic, the show is a visual delight.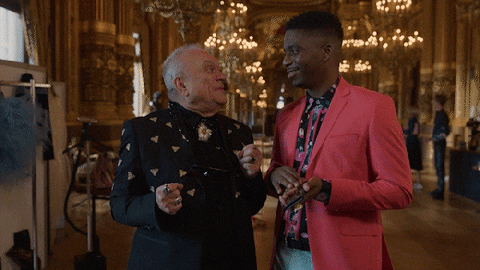 But what about your style – do you prefer 'très chic' or 'un peu basic?' Are you effortlessly sophisticated like Slyvie or fun and playful like our fave 'ringarde' Emily? And what Lovisa jewellery looks best for each look? Take the quiz to find out!

How do you feel about 'fake it till you make it' culture?
A) I live and breath it!
B) It's overrated. It's experience that counts.


2. What's your favourite colour?
A) Anything so long as it's bright!
B) Black is back, baby.


3. Live to work, or work to live?
A) I love my job, that is living!
B) Don't even think about calling me about work on the weekend.


4. Describe your style.
A) It changes regularly. My motto is 'if you like it, wear it!'
B) Slouchy, sexy, je ne sais quoi.


5.Would you talk about work at a party?
A) Of course, it's great to exchange ideas in a more laidback environment.
B) Never at a soirée!


6. What's your stance on casual relationships?
A) They're not my thing, I need the whole crêpe.
B) Why not, as long as I can do my own thing I'm happy.


7. Would you wear a beret?
A) Yes, they're so cute!
B) Get that garish cliché away from me.


8. How do you feel about teamwork?
A) I'm all for it! There's no 'i' in team.
B) I'll join in if it suits me. There's an 'i' in équipe.


9. How would your wear a scarf?
A) Tied around my neck, so chic!
B) Draped over my shoulders in a fashionable wrap.


10. Where would you prefer to go on vacation?
A) Disneyland Paris.
B) St. Barts

11. Your friend is spaying a bottle of champagne at a party. How do you react?
A) I'd cheer!
B) *Eyeroll* I'd wear a raincoat.

12. How do you feel about designer collabs with streetwear labels?
A) I'm so into it.
B) They're tacky.


13. Would you uproot your life and move to a different country?
A) In a heartbeat! I love challenge and adventure.
B) That sounds too chaotic for my tastes.


Mostly As – Bonjour Emily!
You're just like everyone's favourite American in Paris. Yes, we all laughed when her classmate described her as a no-fun workaholic who wears silly clothes, but Emily is a joy to watch. Her endless optimism always brings the laughs while she navigates the 'dos and don'ts' of French culture, and her bold styling choices provide affirmation for wearing what makes you happy – very cool, Cooper!
To get Emily's look, choose large profiles and kitschy styles. Opt for statement pearls, up the bling factor with diamantes and don't shy away from cute motifs like hearts, butterflies and flowers. Emily's style is all about having fun and being yourself, so you do you and let your style shine!


Mostly Bs – Slyvie, est-ce vous?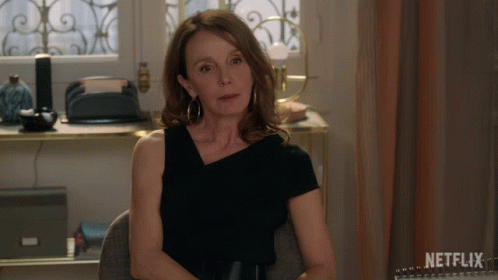 You're just like everyone's favourite boss lady! Arguably the only French character that dresses in true Parisian style, Slyvie absolutely nails the laidback chic look in every scene she's in. She's also effortlessly sophisticated, has mastered the art of the dismissive eyeroll, and waltzes through work without ever breaking a sweat. What a queen.
For Slyvie's look, choose classic profiles with elegant embellishments. Slyvie is all about effortless styling, which means she usually just has one or two pieces which complement each other perfectly. To emulate this, choose standout pieces to wear on their own, or layer a heavier piece with something daintier. Opt for classic chains and tasteful pearls. Don't forget, you can never go wrong with a pair of hoop earrings!