What Should You Get Mum? Take the Quiz to Find Out!

Mother's Day is fast approaching and it's time to start thinking about what to get your #1 leading lady. You can never go wrong with jewellery…or can you? Lovisa has 1000s of styles to choose from, but with many options comes great responsibility.
Luckily for you, we've done the hard work for you! Take the quiz to discover your mum's style profile and find a gift she'll love.
1. How does your mum wear her hair?
A) Pulled back in a carefree ponytail.
B) Pinned into a sleek bun.
C) Loose and long.
D) Glamorously styled.


2. What's her go-to lipstick colour?
A) Nude. 
B) Blush pink. 
C) Reddish brown. 
D) Bold red. 


3. Her work involves…
A) Management. 
B) Organisation. 
C) Sales. 
D) Philanthropy.

4. She's organising dinner tonight! What are you having? 
A) Burgers, pasta, salad – something yummy that's easy to make. 
B) Roast and vegetables. 
C) Poke bowls.
D) Gourmet takeaway.
5. What's her favourite decade from a fashion perspective?
A) 2000s 
B) 1950s
C) She lives in the here and now! 
D) 1920s
6. It's movie night. What film would she be most likely to choose?
A) The Blind Side.
B) Breakfast at Tiffany's.
C) Mr. and Mrs. Smith.
D) The Great Gatsby.
7. What's she like with technology?
A) She uses it for work, and to keep in touch family.
B) She texts with one finger and needs help to work the smart TV.
C) She's constantly texting and on the phone.
D) She's on social media more than I am!
8. What's your mum known for? 
A) Balancing work and motherhood like a pro.
B) Interior design.
C) Keeping in touch with all of the trends.
D) Throwing the best parties.
9. If you scrolled through your mum's camera roll, what would most of the pictures be of?
A) Our family.
B) Special occasions.
C) Her and her friends.
D) Holidays. 
10. What's your mum's dream home?
A) Something with a large backyard in a cul-de-sac.
B) A house with a state-of-the-art kitchen, an island bench, and a white picket fence.
C) A penthouse apartment in the city.
D) A mansion in the suburbs.
11. She's going out. What's she wearing?
A) A black pantsuit
B) A blouse with a midi skirt.
C) Jeans and killer heels.
D) A cocktail dress.  
12. What's her go-to jewellery tone?
A) Silver. 
B) Pearl. 
C) Gold. 
D) Crystal. 
Mostly As – You've got a Dependable Mum!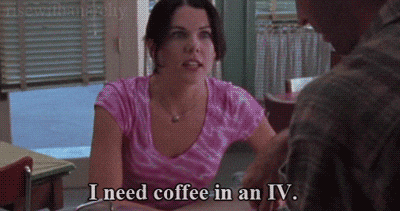 Your mum is often on the go, but she always makes time for you. Just like Lorelai from Gilmore Girls, she's such a pro at maintaining a juggling act that she potentially missed her calling at the circus. Busy and efficient, she's a reliable doer that gets the job done!
Gift her Sterling Silver!  
Our sterling silver ranges are made with genuine 925 sterling silver, stamped with 925 to indicate their purity and authenticity. They're hardy and durable, which makes them suitable for day-to-day wear and perfect for a busy mum who doesn't have time to be constantly changing her jewellery! The range is incredibly versatile, with elegant rings, simple studs, classic pendant pieces and dainty bracelets that can be worn day or night.
Mostly Bs – She's a Classic Mum!
Your mum's a traditionalist who likes things just so. Like Charlotte from And Just Like That…and Sex and the City, she's incredibly stylish with an eye for design and a soft spot for pastel palettes and florals.
Gift her Pearls!
 From dainty chains with genuine freshwater pearl embellishments to statement necklaces with pearl beads, we've got pearl looks for every profile. Whether your mum favours necklaces, earrings or bracelets – pearl looks are refined and versatile and will suit her classic stylings perfectly!
Mostly Cs – You've got a Modern Mum!  
Your mum's a fun-loving fashionista who's always out and about. Like Gloria from Modern Family, her enjoyment of the limelight is only matched by how much she cares for her family. More likely to reach for jeans than a dress, your mum is in touch with the hottest trends and favours modern stylings.
Gift her Plated Pieces!
Our Plated Collection features pieces which are plated with genuine gold, rose gold or silver for authentic lustre and shine. They feature on-trend profiles ranging from statement chains to dainty pendants and charms and the collection encompasses earrings, bracelets and necklaces. Get her one of everything to gift a complete look!
Mostly Ds – She's an Extravagant Mum!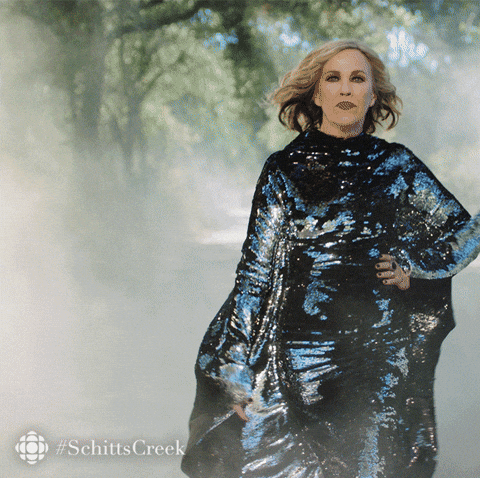 Your mum is so extra, and she's fabulous thank you very much! Like Moira from Schitt's Creek, she enjoys the charms of life and likes to make a statement (both with her clothing and her witty one liners)! You live for her hand-me-downs because she's one fancy lady with killer style.
Get her Cubic Zirconia!
Gift her the luxury look without the exorbitant price tag! Our Diamond Simulant and Cubic Zirconia collections feature stunning lab-created crystals have been engineered to closely mirror the clarity, depth and brilliance of true diamonds. These pieces are perfect for mums who like making a sparkling statement!
How did we do? Did we cover your Mum's style profile? If you're unsure, why not give her the gift of choice with a Lovisa Gift Card that allows her to shop 1000s of styles both online and instore! It's the perfect choice for picky mums. 
With love,
Lovisa