Look Fire This Leo Season
The top 4 trends to look fierce this zodiac season. 
If you needed an excuse to channel some major main character energy, then you're in luck because the stars have aligned for just that – Leo season has officially entered the chat. 
Despite Leo zodiacs often getting a bad rap for being a teensy bit self-involved, we can't deny that we're all for indulging in over-the-top levels of self-love and appreciation. After all, we can't forget that Leo is ruled by the Sun and July 23 – August 22 is the time of year when our loveable lions get to have their moment to shine.
Known for their extroversion, confidence and passion – Leo knows what they want and set out to get it. So, as an ode to our fellow fire signs, we've curated a list of trends to help anyone channelling their inner Leo be bold and stand out this season. 
Orange Hues
In light of Leo's ruling planet and this season's Jupiter retrograde, there simply wasn't any other colour to pair for the zodiac than…you guessed it, orange. 
From statement earrings to orange pendants and gemstones, Leo's aren't ones to turn down an opportunity to show off their fun and lively personality with a pop of colour. Plus, this trans-seasonal shade is sure to match even the simplest of pieces in your wardrobe and pairs perfectly with a hint of gold. 
Opting for neon orange accessories will show off your vibrant and creative personality while gravitating toward burnt orange hues this season will complement Leo's loyal side.
Gold-Plated Pieces
Vivacious and passionate – Leo (despite being known as the life of the party) are also creatures of loyalty, devotion and stability. While firey, they wear their hearts on their sleeve and always put their friends and lovers first.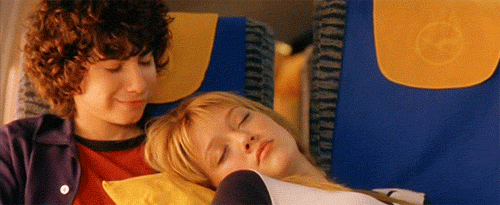 To complement our loveable lions' delicate side, pair things back this season with a few dainty, gold-plated pieces in your jewellery collection. Some simple layered gold necklaces, classic huggie hoops and chunky chain bracelets are ever-lasting pieces that you'll return to again, and again. 
Diamonds and Pearls
This season is all about you Leo and nothing says treating yourself quite like diamonds  – and lots of them. 
Add a bit of glam to any outfit with chic diamond drop earrings, diamante ring stacks, or even a layered diamond choker if you're feeling extra (Which – is that even a question Leo?) Couple the diamante look with timeless freshwater pearls for an effortlessly elegant touch to any look. Leo's are the show-stoppers of zodiacs, after all – may as well dress (and accessorise) to impress! 
Celestial Motifs
Arguably one of the most social signs, Leo love to connect and celebrate commonalities – like finding their neighbouring Leo in the crowd! So, to help cut out the 'what's your star sign?' question at your next event, be proud of your placements with our celestial accessories range. 
Opt for motifs with the Sun as the focal point to show off your inner Leo – statement earrings will send this message loud and clear, while our celestial huggies and chokers will keep things lowkey. Either way, you're bound to have a fellow Leo's Co-star by the end of the night!
Mix and match these fierce trends this Leo season! Whether you're celebrating with friends, or just want an excuse to treat yourself, you can explore our entire range here.
With love,
Lovisa