Steal Her Style! Hailey Bieber Edition
4 Key Jewellery Trends and How to Copy Them. 

Follow Hailey Bieber on Instagram? Us too! Her jewellery collection is a vibe. From chunky golden chains to 90s beads and statement diamonds – her jewellery is always stylish and fresh…even when she's hitting up the gym or headed to the beach. Goals.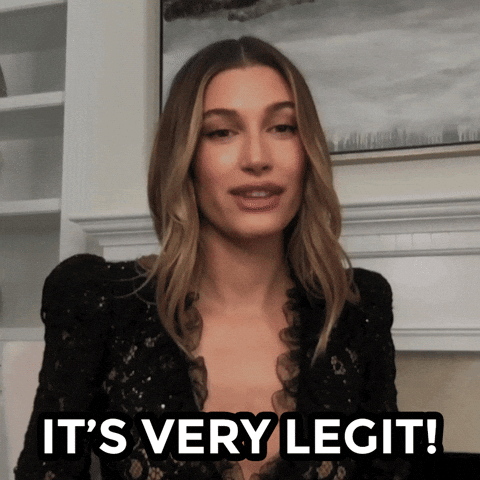 We've compiled four of the hottest trends that Hailey wears on a regular basis. Want to follow her lead? Read on!  
1. Chunky Layered Chains
Talk about a chain effect! By layering bold chains together, Hailey achieves a standout jewellery look that's effortlessly glam and incredibly versatile. Her go-to chain for this look is a herringbone necklace (sometimes called a snake chain) and she usually layers multiple together before pairing them with a longer pendant piece to create contrast.
Don't forget the matching hoops! Choose a chunkier hoop for a bolder look, or scale it back and opt for a dainty pair of huggie hoops.
 Get the look with Lovisa!
2. Dainty Layers and Lariat Necklaces
Sometimes called a rope chain or a 'Y' necklace, lariat necklaces have a drop feature that draws attention to the neckline and creates contrast. Usually made with finer chains for a dainty look, this jewellery style is elegant and eye catching. It can be worn casually or formally, so you do you boo.
For this look, layer fine chains together and choose at least one lariat necklace. Round out the look with a pair of dainty hoops.
If you're opting for a casual outfit, why not take it further and chuck on some chunky shades and rings. You look fab!
Get the look with Lovisa!
 3. 90s Beaded Necklaces and Bracelets
Hailey's a 90s baby after all! The 90s were a fun time for fashion, and with vibrant colours and clashing patterns at the top of the trends, you could be playful with your style choices.
Always the trendsetter, Hailey's bringing them back! She often sports bright beaded necklaces which she contrasts with gold chains and pearls. Cute!
Steal this look with our 90s Kid Collection. Layer bright beaded styles with toned-down gold chains and don't forget the pop of pearls.
This look is all about layers: why have one necklace or bracelet when you can have four? Stack them up and have fun! If you're really committed, finish the look with a scrunchie.
Get the look with Lovisa!
4. Statement Diamonds 
Hailey's a diamond-studded dream! For a layered too-glam-to-give-a-damn look, go all out with chokers, rings and earrings in crystal tones. Hailey favours tennis chain designs for both necklaces and bracelets, and she layers stunning cocktail rings with stand-out studs for the ultimate statement.
 To get that luxury look, opt for styles that feature cubic zirconia and diamond simulants. These stunning lab-created crystals have been engineered to closely mirror the clarity, depth and brilliance of true diamonds – without the exorbitant price tag.
If you're not into layering, statement diamond simulant earrings could be your go-to for a glamour look. They're the ultimate exclamation point on an evening look – and Hailey approves.
By wearing just one piece of jewellery, the look appears effortlessly while also being statement.
Get the look with Lovisa!
There you have it! Now get some jewellery and enjoy your day the Hailey Bieber way.
With love,
Lovisa