What's Your Jewelry Style?
Are You a Minimalist or a Maximalist? Take the Quiz to Find Out!

1. Describe your style in one word:
A) Timeless.
B) Dainty.
C) Colourful.
D) Extra.

2. You choose jewellery that is: 
A) Chic.
B) On-trend.
C) Colourful.
D) Glamorous.

3. Pick a decade:
A) 1980s.
B) 2020s.
C) 1990s.
D) 1920s.

4. What's your go-to jewellery tone or embellishment?
A) Gold.
B) Pearl.
C) Anything bright.
D) Crystals and Diamantes.

5. What's your style mantra?
A&B) Less is More.
C&D) More is More.

6. You'd never be caught wearing:
A) Fad trends.
B) Chunky accessories.
C) All black.
D) Head-to-toe basics.


7. You'd be most offended if someone described your style as:
A) Messy.
B) Tacky.
C) Dull.
D) Simple.

8. Choose a movie with great style.
A) Promising Young Woman.
B) Romeo + Juliette. 
C) Marie Antoinette.
D) The Great Gatsby.

9. Choose a style icon.
A) Hayley Bieber.
B) Emma Watson.
C) Beyoncé.
D) Zendaya.

10. I like looks that are: 
A) Neat and uncluttered.
B) Symmetrical and sleek.
C) Funky and playful.
D) Impressive!

11. Pick a colour palette:
A) Black and White.
B) Neutrals
C) Blue, pink, green, red – you're not bothered so long as it's bright!
D) Rich, deep shades – like navy, burgundy and forest green.

12. Choose a fashion week.
A) London.
B) New York.
C) Milan.
D) Paris.

Mostly As and Bs - You're a minimalist!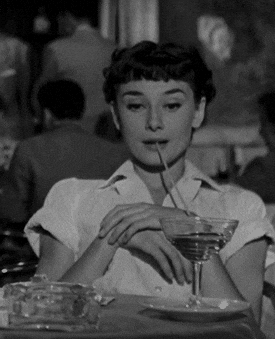 You favour clean lines and sleek styles. You go for classic jewellery pieces, but you wear them in a contemporary way. Find your profile below!
As - The Modern Minimalist.
Your go-to jewellery items are hoop earrings and chain necklaces. You're not afraid of a bold profile or statement style, so long as they're presented neatly, and styles complement one another. You tend to wear gold jewellery, though you're not afraid to mix it up. Shop your style here.
Bs – The Dainty Darling.
You're into delicate profiles and finer jewellery pieces, and you're a fan of layering and stacking. You love subtle details, and often gravitate towards pieces with a touch of pearl or crystal. Shop your style here.
Mostly Cs and Ds – You're a maximalist!
You favour playful colours, shapes and textures. You love bold styles and making a statement, and you gravitate towards items which are extravagant and fun. Find your profile below!
Cs – The Colour Enthusiast
It's better to be bright! You'll wear anything so long as it's fun to style and sparks a bit of joy. You wear a lot of colour, and you're not fussy about which one. You're an expert at wearing clashing styles which somehow complement each other. You also gravitate towards funky details. Shop your style here.
Ds – The Sparkling Statement-Maker
It's not easy being fabulous, but someone has to do it! You favour extravagant styles and statement profiles. You love diamante and crystal embellishments, and you're often spotted sporting attention-grabbing looks. Shop your style here.