Express yourself 
Pride Month is right around the corner, which means it's time to celebrate! From Pride parades and festivals to parties with friends — June is a month dedicated to celebrating and commemorating LGBTQI+ inclusivity, identity and love. So why not dress up for the occasion?  
At Lovisa, we're all about embracing the importance of self-expression and dressing for yourself. Whether you're heading to a party or fundraiser, celebrating your identity or supporting your loved ones, here are some accessories to help you stand out and be proud in the month of June.  
Colors from the Rainbow
Rainbow pieces aren't just a fashion accessory – they're a symbol of love and inclusivity! Wear your true colors with combinations that represent your identity, or celebrate all colors of the rainbow with a vibrant technicolor look.  
Whether you're on the hunt for some statement pieces or searching for a small symbol to sport this month – we have a wide range of rainbow accessories to suit every occasion. 
Express yourself with our vast collection of statement earrings and necklaces, made from every color of the rainbow. Or opt for a vibrant symbol or motif to show your support during Pride Month.
Explore our Summer collection for more vibrant pieces. 
Bedazzle your Pride Look 
Face and body gems are an impactful way to spice up your Pride look! Add a whimsical edge to your outfit by adding some colorful or sparkly rhinestones to your face, body or hair. 
Get amongst the fun of Pride Month by accentuating your makeup look with some vibrant face gems, coloring your cheeks or collarbones with our unique body jewels, or adding an unexpected pop of color to your hair with our collection of hair gems and embellishments.  
All of our body jewels come with an adhesive back and are safe for the skin, so you can style them anywhere! Choose from a range of different shapes and colors, from iridescent circles to tapered stick on jewels – there's something to suit any outfit.  
Want to add some bling to your hair-do for Pride instead? Experiment with our new, vibrant hair gems. Simply load our Hair Gem Stamper Machine with a set of gem refill packs and place them in a strand of hair to bedazzle your look.  
Explore our entire range of colorful gems, jewels and stickers here for more inspiration.  
Pride Nails 
Experimenting with your nail art is an effective way to make a statement during Pride Month! From press on nail kits to colorful nail gems and stickers, there's a wide range of nail art options you can use to personalize your tips at home.  
Press on nails are becoming an affordable and popular alternative to the nail salon. They're not only simple and easy to apply, but a great way to add interest to your look without breaking the bank. 
Customise your look for Pride with our collection of unique press on nails. Our press on nail kits come with a self-adhesive back for easy application. Simply find the press on nail best suited to your natural nail and press firmly to apply, ensuring the nail bed is clean and dry. Once you've held the press on in place, you're ready to go from the parade to the afterparty!  
To remove your press on nails and switch up your look, just dip your fingertips in some warm, soapy water to remove.  
Explore pieces from our Press On Nails Collection for a stand-out look this pride.
Fashion Royalty
Claim the spotlight at your next Pride celebration with our collection of Lovisa Crowns and Tiaras! A crown is an extravagant finishing touch that can effortlessly elevate your outfit. Whether you're dressing up for a drag show or a get-together with friends – any occasion is tiara appropriate during Pride Month. 
Explore our collection of unique crowns and make an entrance at your next soiree and remember, you're a winner baby!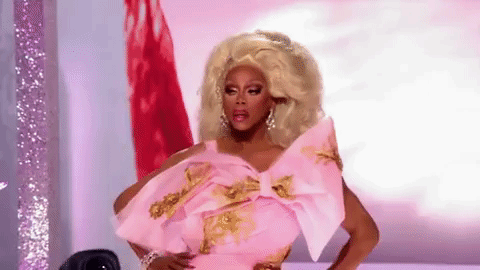 Express yourself and spread the love this Pride Month by partaking in all the wonderful celebrations your city has to offer. Plus, don't forget to tag us in your Pride looks over on our Instagram with #MyLovisa to be featured on our channels! We can't wait to see all your vibrant looks.